The water crashed on the rocky shore with a roar as Aria carefully hopped from large rock to large rock; being careful not to slip and fall. She glanced at the water, a small frown on her face as she jumped forward one rock, before cupping her hands around her mouth to make a funnel-like shape. "Anything?"

The water started to shift as the head of a Swampert popped his head out, letting out a small sigh as he shook his head once before driving under again, causing Aria to let out a sigh. Hopefully the Golden Magikarp would be found here. She had heard that the shores here were a fishing spot; so perhaps that slimy shiny would find his way here. She took another step forward, before finding herself infront of the water. She glared down, trying to find any sign of Troy moving under the surface; or any hint of gold scales. She wanted that Shiny...But perhaps everything would be easier if she had a fishing rod.

She paused as she glanced at some of the rocks farther down the beach and at her Luxray. It was clear that Taima wasn't cool with all of the water around, but her eyes remained fixed on the water as if she was hoping her X-Ray eyes would see the fish. The large feline-like Pokemon let out a small growl after a while, and stuck the water with her paw; sending up a spray but she just shook the water from her mane before going back to her watch. No way as she letting Troy find the fish! She leaned down; becoming unmoving as she watched shadows move below her. She was going to find that Magikarp.
_________________
Aria R. Duff
Lamya - Bahamut - Tory
Blossom - Taima - Uri
1 Win : 0 Loss Overall
0 Win : 0 Loss Dec
Daniel M. Smith
Matthew - Logan - Ella
Levi - Habiki - Kerra
0 Win : 0 Loss Overall
0 Win : 0 Loss Dec
Oliver T. Queen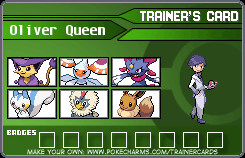 Opal - Iria - Candace
Flash - Gavin - Milan
0 Win : 0 Loss Overall
0 Win : 0 Loss Dec